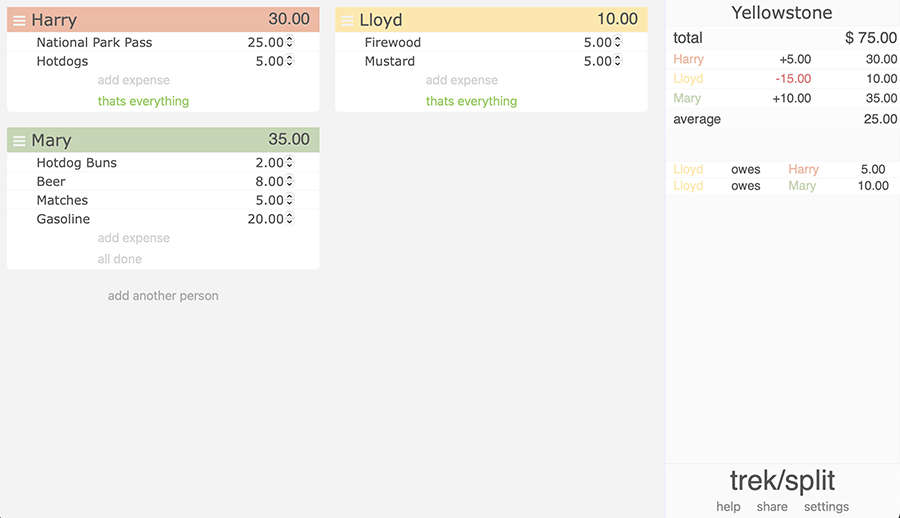 treksplit
treksplit.com
Trek/Split started as a way to split up trip expenses between my friends and I. We use it religiously, from rafting to backpacking trips, it helps us split our expenses evenly. It has a Django backend, with extensive jQuery and AJAX to make the webapp seem as desktop-like as possible. It was designed & developed by me in my spare time to solve a common problem.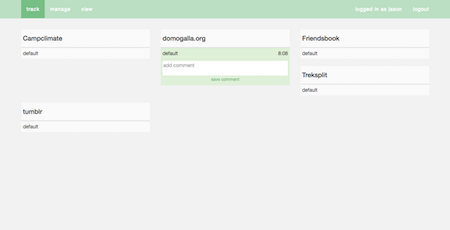 taskshadow
track.domogalla.org
Built to help keep track of time spent while working on various projects. Built with AngularJS for the frontend, it leverages a .NET API built by a former coworker for the backend. The build process is handled by Gulp and Bower. It is statically served from Amazon S3.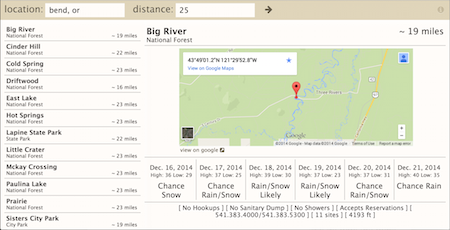 campclimate
campclimate.com
When searching for campgrounds throughout the United States I used to have multiple tabs open. One for USFS Campgrounds, one for State Campgrounds, and many to look at the weather for each of the campgrounds. It seemed like there should be somewhere that they all come together. Enter CampClimate, it is built with a Django backend, multiple census and campground databases, and connects to the NDFD Soap Server to retrieve weather info. It allows the user to now quickly search for campgrounds and weather in one place!